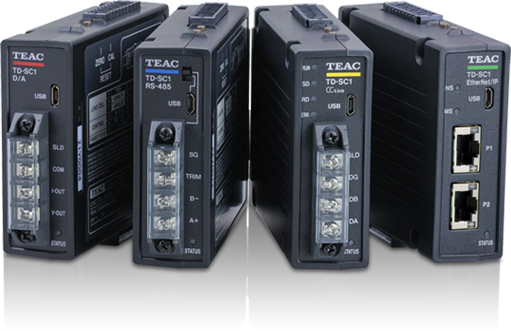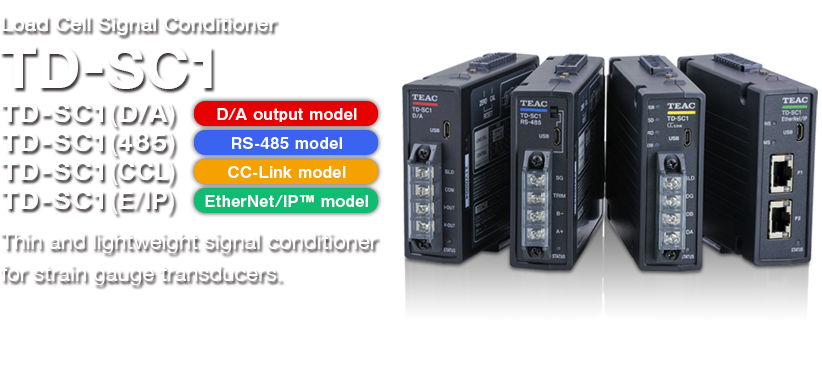 The TD-SC1 is a signal conditioner which converts a minute electrical signal of a load cell into an output that matches the specifications of the control unit.
This product is mainly used for pressurising force control of load cells for semiconductor manufacturing equipment, industrial robots, FA equipment, etc.
In recent years, the introduction of IoT in production factories has accelerated rapidly. Amid the demand for improved productivity through centralized management, the load cell signal conditioner TD-SC1 series, equipped with various functions as standard and realizes high cost effectiveness, meets that need.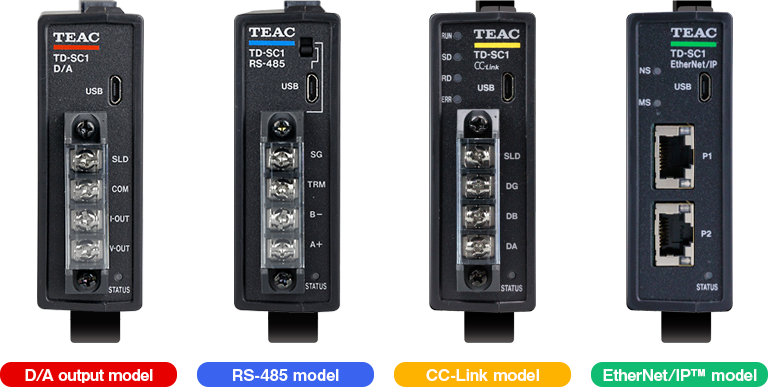 Thin and compact design
Compact design (W30 x H85 x D110mm) + lightweight (210g)
With a "thin and compact design" that minimizes the functions, the DIN rail fixing method saves space in the control unit and contributes to the miniaturization of your equipment.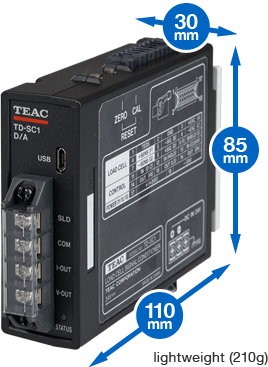 TEDS calibration
This is an automatic calibration function that saves the trouble of inputting numerical values during equivalent input calibration. Sensor information is read when the power is turned on, and calibration is completed automatically. The rated output value (mV/V) of the strain gauge transducer and the rated capacity value are being recorded in the TEDS memory, and it is a calibration method based on this data.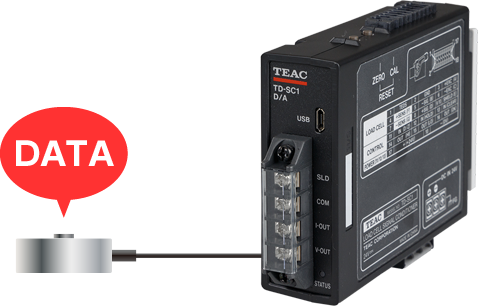 Digital filter
Equipped as standard with 3, 10, 30, 100, 300, 1000 Hz(−6 dB/oct) or Off.
Combined with the moving average (OFF, 2 to 2048), it reduces indicator value unsteadiness.
Rich network
Supporting various fieldbuses; RS-485, CC-Link, EtherNet/IP™, etc.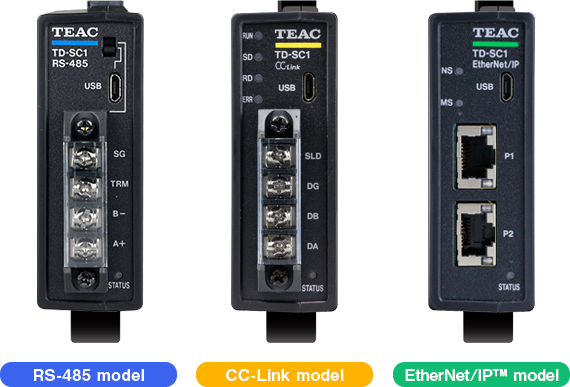 Various settings by PC, and Display
Various settings can be made on the PC and set on the TD-SC1 via a USB connection.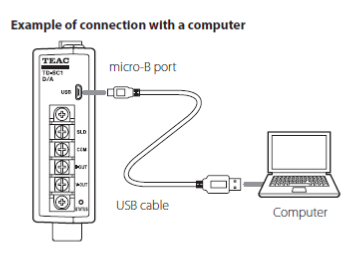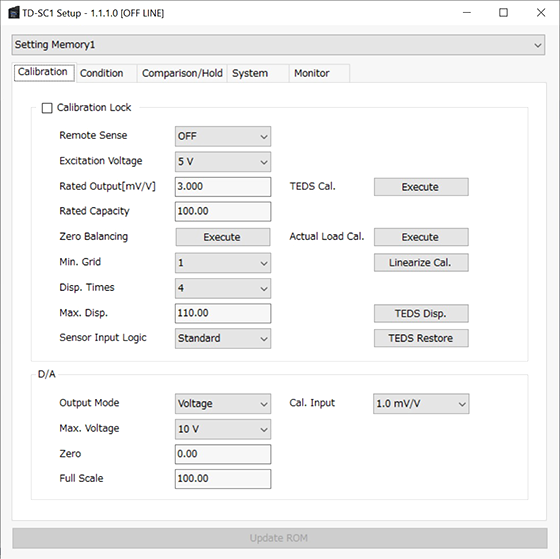 Indicated value, comparison judgment (LO / OK / HI / FULL), hold value, and static strain can be displayed.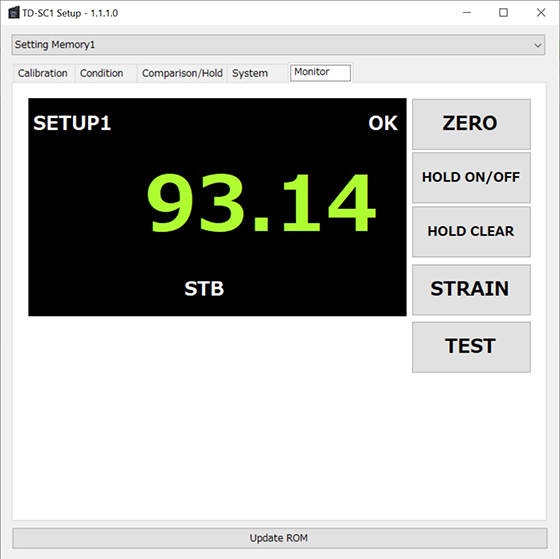 High-speed A/D conversion
Realizing the fastest high-speed sampling of 20,000 times/sec in TEAC signal conditioners.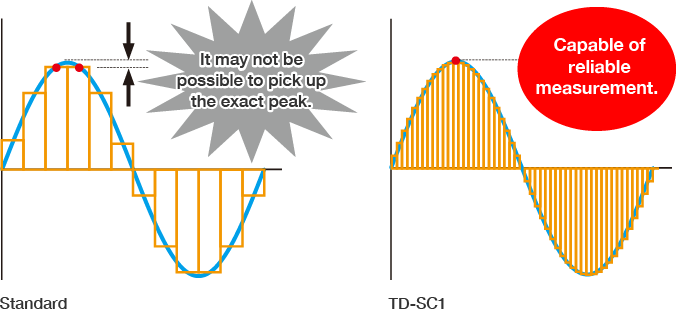 Status indicator
When the load cell is overloaded, the LED lamp lights up to notify you.

Linearization calibration
The linearity of load measurements is improved by increasing the calibration points.
Perform linearization calibration after performing actual load calibration and equivalent input calibration.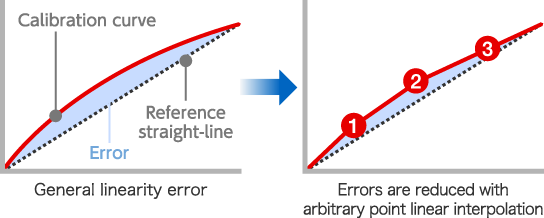 Contact output
3 contact outputs (HI/LO/OK)
Global support (safety standard)
Compliant with CE and UKCA marking, and also UL standards that can be used worldwide.