Compression Load Cell
Robot-cable
TC-FSRSP2(T)☐☐N-G3
TEDS
RoHS

By replacing the load buttons (Flat/Curved), an ideal load can be applied to the object.
Instead of the load buttons, an adapter that you have prepared can be also installed to place loads by the use of the tap hole (M2 depth 2mm).
※Since the load direction is restricted, we recommend that you read the instructions for use and consult with us about the adapter to be installed.
Made in Japan
Features

Compact, Screw mount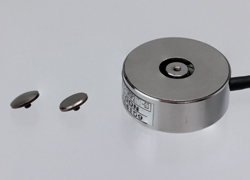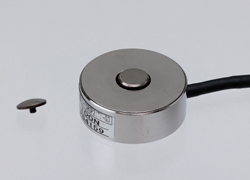 Specifications
Model
Unit
Rated Capacity (R.C.)
TC-FSRSP2(T)☐☐N-G3
N
0.5
1
1.5
2
3
5
10
20
50
100
200
500
kN
1
2
3
5
10
20
30
50
100
200
300
500
1000
| Rated Capacity (R.C.) | Natural Frequency | Weight (g) |
| --- | --- | --- |
| 100N | | 37g |
| | |
| --- | --- |
| Model | TC-FSRSP2(T)☐☐N-G3 |
| Safe Overload Rating | 120%R.C. |
| Rated Output (R.O.) | 1mV/V±50% |
| Linearity | 1%R.O. |
| Hysteresis | 1%R.O. |
| Repeatability | 0.5%R.O. |
| Safe Excitation Voltage | 5V |
| Input Terminal Resistance | 350Ω±20Ω |
| Output Terminal Resistance | 350Ω±20Ω |
| Insulation Resistance | 1000MΩ or more (DC50V) |
| Compensated Temperature Range | 5℃ - 40℃ |
| Permissible Temperature Range | 0℃ - 50℃ |
| Temperature Effect on Zero Balance | 2%R.O./10℃ |
| Temperature Effect on Output | 1%R.C./10℃ |
| Cable | φ3mm 6-core robot cable 3m direct connection with bare lead wires |
| Mounting | M2.6 tap on bottom |
| Body material | Stainless |
| Environmental compliance | RoHS 10 |
| Accessory | Load button (Flat/Curved) |
Outline Dimensions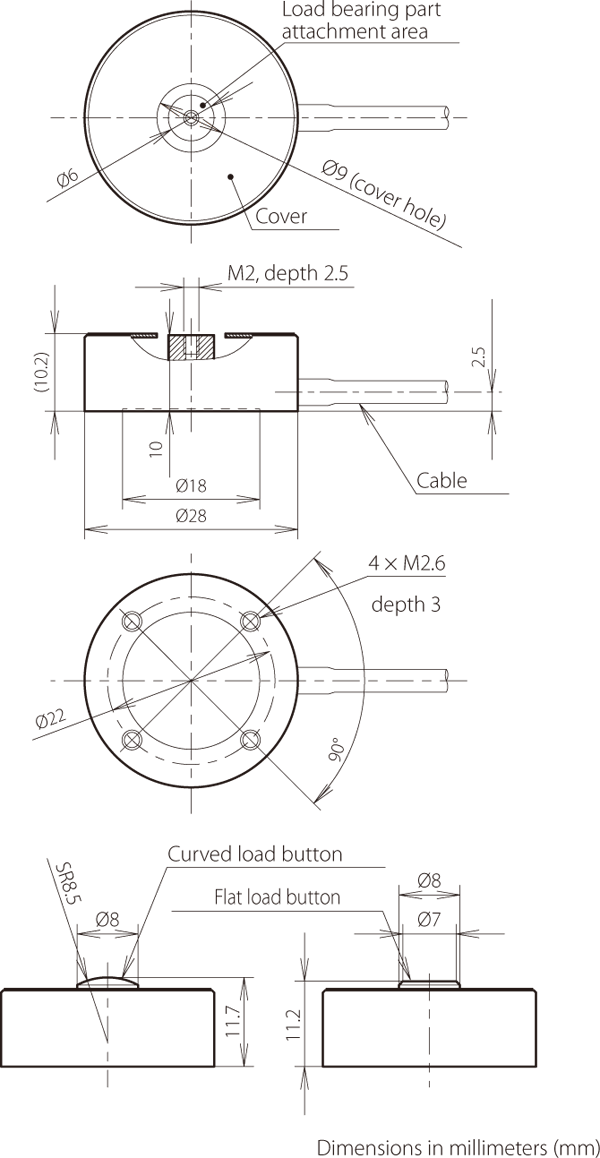 Download
| | |
| --- | --- |
| Instruction for use / English | PDF |